Apply now!
In a rush? Simply drop off your CV by clicking on the button to your right, and we'll get in contact if we have a suitable vacancy.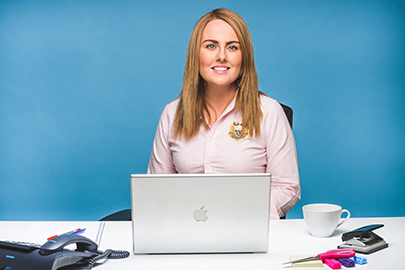 Collette Hulme
Collette is an experienced recruitment professional with over 8 years technical recruitment experience. She joined First Recruitment in 2015 and currently manages the Oil & Gas department.
She specialises in the recruitment of technical personnel on both a permanent and contract basis in the UK and overseas, working to support international global projects. Her role is focused on developing and maintaining the client relationship with operators such as Tullow Oil, BG, Shell, ENI and Chevron.
Collette is results driven, offering her clients competitive & tailored project solutions to suit their individual need.
"Collette's wide knowledge and extensive contacts facilitated my establishing a key position matching my skillset and needs with those of our end client. She is clearly comfortable dealing with both client organisations and experienced contractors and uniquely serves both well in a highly competent and professional manner."

Engineering Consultant

"Collette was very impressive to deal with.She was professional, persistent and personable, and kept me informed at all stages of the recruitment process. Even though she was in Europe whilst I was in Asia, she provided a far more effective service than I have received from businesses within walking distance in the same city. I am more than pleased to recognise her ability with a recommendation of her workless."

Contracts Specialist at BP

"Collette is a very professional Accounts Manager in her delivery of clients requirements. And is an asset to Brunel Engineering and they should be proud that she is representing the company. I would recommend colleagues to deal with Collette any time in future."

Construction Manager at Tullow Oil

"I found Collette to be polite and detailed in her approach to finding the role for me. I would recommend Collette to my friends and work colleagues. She has kept me up to date with all the information i needed whilst seeking my new role. I would just like to say thank you again for all your help."

Regional Risk Manager (Process)

"Their knowledge of the industry, our organisation and their candidates is one of the leaders in the market and they have always been able to supply us with the right calibre of engineering candidates no matter what the discipline or regional location is.
First Recruitment Group's service delivery has always been to a high standard and the customer service provided by Anthony Fallows and his team has ensured that First Recruitment Group will remain a preferred supplier of engineering personnel to WorleyParsons on our future engineering projects."
James Allen
HR Manager, WorleyParsons
"In my dealings with First I have found them to be responsive, knowledgeable, quality-focused and engaging in their approach. I would have no hesitation in recommending the services of First Recruitment Group to any prospective customers."

Grahame Rose
Engineering Manager, Jacobs Engineering
Help us with our survey
Do you feel the jobs market has picked up?