Apply now!
In a rush? Simply drop off your CV by clicking on the button to your right, and we'll get in contact if we have a suitable vacancy.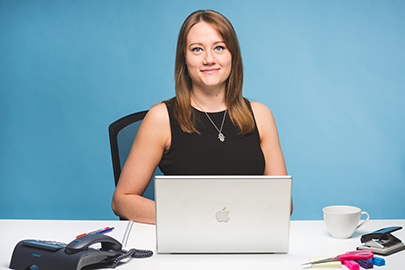 Elyssia Bibby
Elyssia joined First Recruitment Group in July 2012, with 4 years prior recruitment experience in the IT and technical engineering fields.
Her role is to oversee our growing Commercial Team, who are responsible for the placement of temporary and permanent resource within areas such as: Administration, Customer Service, Finance, HR, Industrial and Payroll.
"Elyssia is the main person I've been dealing with and I have nothing but positive feedback for her. She's simply been amazing. I've had some problems with the umbrella company that I use regarding payment and she's gone above and beyond sorting everything out. I can't thank her enough for everything she's done for me."

Candidate at CH2MHill
"Elyssia Bibby was very helpful and was in contact throughout the whole process. If I were to look for a job in the future I would not hesitate to contact her. Thank you."

Candidate at Royal Bank of Scotland
"Their knowledge of the industry, our organisation and their candidates is one of the leaders in the market and they have always been able to supply us with the right calibre of engineering candidates no matter what the discipline or regional location is.
First Recruitment Group's service delivery has always been to a high standard and the customer service provided by Anthony Fallows and his team has ensured that First Recruitment Group will remain a preferred supplier of engineering personnel to WorleyParsons on our future engineering projects."
James Allen
HR Manager, WorleyParsons
"In my dealings with First I have found them to be responsive, knowledgeable, quality-focused and engaging in their approach. I would have no hesitation in recommending the services of First Recruitment Group to any prospective customers."

Grahame Rose
Engineering Manager, Jacobs Engineering
Help us with our survey
Do you feel the jobs market has picked up?