Apply now!
In a rush? Simply drop off your CV by clicking on the button to your right, and we'll get in contact if we have a suitable vacancy.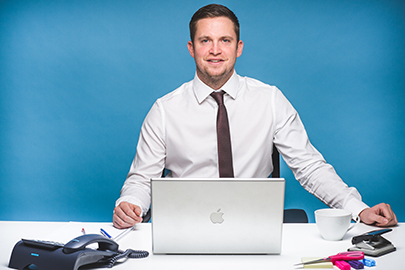 Nick Catterall
Aerospace and Defence
Chemicals
Commercial
Energy
Infrastructure
Manufacturing
Technology
Client Development Director
Nick joined First Recruitment Group in 2006 and has progressed to be a key member of the team with a primary focus on client development and new business.
Nick is responsible for developing long term strategic relationships with new and existing clients across all our main industries and sectors as well as identifying new opportunities for the business. He works very closely with, and manages a number of the delivery teams where his dynamic, passionate and honest approach gives clients the best possible service and candidates a great opportunity to find their ideal role.
Nick is also studying BEng (Hons) Fire Engineering in order to broaden his knowledge base of the engineering world.
Sectors
Defence, Engineering & Manufacturing - people who build a better world
Energy - powering a sustainable future
Investment Banking - driving profitable business results
Healthcare & Life Sciences - improving world health
Business & Professional Services - tomorrow's business leaders
Retail - building profitable customer relationships
Technology, Media & Telecommunications - technical talent
Retail Banking & Insurance - financial peace of mind
'There is nothing negative about the service that AMS has received from Nick and his team. As Supply Chain Manager, I monitor and review suppliers, and one key measure of success is the feedback I receive from my customer group, which is the RPO and CWS account and delivery teams in the Partner Programme. Without fail, Nick and his team have produced positive feedback and gives me happy colleagues!. The fact that they have placed a diverse range of skills from PA's to Engineers, just goes to show that they have the core skills, intelligence, and initiative that make them great recruiters, and preferred partners. Nick is a fantastic Account Manager with passion, drive, authenticity and a great sense of fun. Qualities AMS hold in high esteem'
"Their knowledge of the industry, our organisation and their candidates is one of the leaders in the market and they have always been able to supply us with the right calibre of engineering candidates no matter what the discipline or regional location is.
First Recruitment Group's service delivery has always been to a high standard and the customer service provided by Anthony Fallows and his team has ensured that First Recruitment Group will remain a preferred supplier of engineering personnel to WorleyParsons on our future engineering projects."
James Allen
HR Manager, WorleyParsons
"In my dealings with First I have found them to be responsive, knowledgeable, quality-focused and engaging in their approach. I would have no hesitation in recommending the services of First Recruitment Group to any prospective customers."

Grahame Rose
Engineering Manager, Jacobs Engineering
Help us with our survey
Do you feel the jobs market has picked up?