Apply now!
In a rush? Simply drop off your CV by clicking on the button to your right, and we'll get in contact if we have a suitable vacancy.
Client Services
When you seek our help to recruit the right people, we seek to build your trust and support in our service. And this means: first clarifying the exact type of service you need us to provide, and how soon you need to recruit.
Perhaps your requirements fit into the following categories? You can choose the level of service which best fits your needs.
Let's get started by finding the best way to help.
Project consultation
As a first step, we ask you about the technical requirements, your expectations, the work involved from start to finish, locations and the skills candidates you will need in order to perform at their best in the role. We advise on salary benchmarking to ensure you attract talented candidates at the correct rate. We screen and put forward only those candidates best suited to your role.
Permanent and contract recruitment
Now, understanding your needs, it is our objective to seek out and recruit the person most suited to your role – and, your organisation. We call upon our strong network of candidates using research, search and selection tools, proactive resourcing techniques and communication. We vary our marketing techniques and advertising campaigns to suit the candidates you want to attract. We'll choose the right method for the role and location.
Mobilisation
For our international clients, we manage the process of mobilising your new employee or contractor. It helps make the process easier when we arrange visas and work permits, find accommodation, organise medical, substance testing and inoculations and set up medical insurance. We make sure everything is in place before the assignment begins.
Payroll and tax administration
Our contractors can take advantage of our payroll and tax administration service, making timesheets, expenses and invoices easier for them to administer. This kind of service makes for better relationships with contractors who trust the way we work and the service we provide. What's more, our service saves them money.
Account management
Naturally, our clients like to be kept informed. Everything happens fast in recruitment. As a client, you receive the services of a dedicated account manager who keeps you up to date with progress and provides the reports you'll need. At all stages, you will know what is being done and which stage of the process we have reached.
HSSE - Safety
Our Number One priority is safety of our candidate within their field of work. Compliance is also our prime concern. As a client you have a responsibility to ensure your workforce, and you as employers are protected against any kind of situation. First Recruitment Group is ISO9001 accredited to verify we are continuously improving and adapting to changing environments. We carry out regular risk assessments in the UK and overseas and abide by all the necessary policies to cover our own workforce, candidates and clients.
Please ask how we can help you. Email recruit@firstrg.com or call us on +44 (0)1925 907000.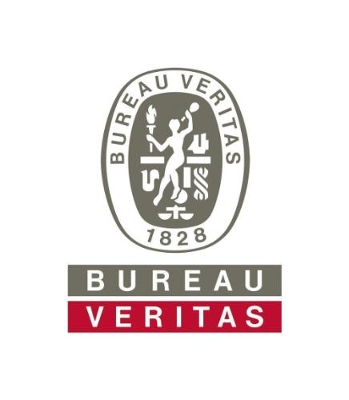 "I have found First to be an efficient, competent recruitment agency who understand that listening is more important than speaking, a trait that many, many recruitment business fail to see. First have consistently produced good quality candidates who, are informed prior to submission of our roles, salaries and locations.
"I would recommend them as a high quality technical recruitment business, they have recently helped me in filling a number of roles within our Nuclear team that other recruitment agencies have failed in."


"I have had the pleasure of working with First Recruitment Group over recent years and we have formed a great working relationship. Their understanding or our exacting requirements is outstanding.
"The First team are highly experienced and knowledgeable across the recruitment spectrum and operate in the manner you would expect of a professional outfit of their stature. Their attention to detail and approach is faultless and their commitment and drive has helped our business with unique, complex and difficult recruitment requirements.
"Sarah, our Account Manager, is an incisive thinker as well as hardworking, diligent and reliable and has an extremely helpful and flexible approach to her work. This reflects in her team and with their ability to communicate at all levels in an honest and trusted consultative manner and gives us great faith in their ability to identify candidates who can help us to drive forward and achieve our business goals.
"I have no hesitation in recommending First as a recruitment partner and feel they would be worthy of selection for any engineering or manufacturing business looking for an intelligent and innovate solution."

"There is nothing negative about the service that we've received from First. Without fail they have produced positive feedback. The fact that they have placed a diverse range of skills from PA's to Engineers, just goes to show that they have the core skills, intelligence, and initiative that make them great recruiters, and preferred partners."
"First Group are one of the key suppliers to Cobham. The team are quick to respond, friendly and professional, and as such have made a massive difference to the account. The team have supported and filled a variety of roles. Without hestitation I would recommend First."
"I have found First Recruitment to be very efficient and professional in their approach to recruitment. They were able to gain an in depth understanding of the needs of our business and source high quality candidates. I would highly recommend their services to anyone with a recruitment need."
Help us with our survey
Do you feel the jobs market has picked up?