Apply now!
In a rush? Simply drop off your CV by clicking on the button to your right, and we'll get in contact if we have a suitable vacancy.
Recruitment Managed Solutions
First Recruitment Group is here to meet all your recruitment needs in the best possible way.
That is why we have launched our sister company - Operam Managed Solutions.
We have set this up with managed solutions expert, Simon Woodhouse, who has over 30 years experience in delivering successful managed solutions across the globe.
Visit the website below to find out what this new service has to offer and how it can deliver real time and cost savings. There are a number of case studies and testimonials too.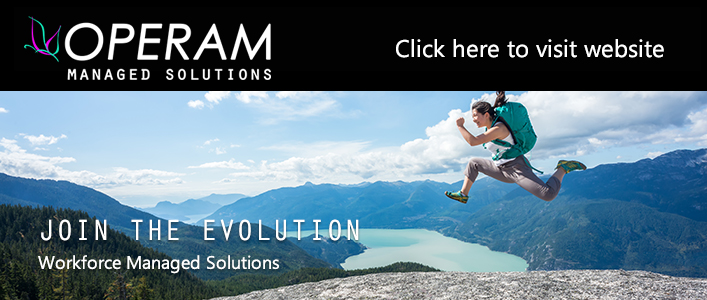 Experience tells us that every client is different, so Operam are focused on tailoring their solutions to best suit your individual requirements.
They focus on working in collaboration with you right from the beginning, undertaking an in-depth consultation, an efficient implementation process, and also putting processes in place to ensure that the solution delivers more benefits the longer it continues.
What makes Operam different?
Operam are tailored in their approach
The reason that every solution is different is that every business is different. They will work together with you to design unique solutions that enhance your processes, ensures compliance and ultimately reduce any risk involved in managing a large workforce.

Operam are focused on the long term benefits
They will not only managed the consultation and implementation stages, but their preference is to have an onsite presence to ensure that the solution continues to develop and grow as your business progresses over time. They aim to become an extension of your business who will work together with your in-house team to deliver the best results. It is an enhancement, not a replacement.
They understand that workforce demand can increase and decrease over different points in time. All their solutions can be evolve and change in response to these changes.
Operam Managed Solutions can offer a number of different types of solutions for temporary, permanent and combined workforces. These might follow some of the models listed below:
Most of their solutions involve helping you to chose and implement a technology system, management of visibility, control and compliance to reduce risk.
If you would like to find out more visit the Operam website here.
I have found First Engineering to be an efficient, competent recruitment agency who understand that listening is more important than speaking, a trait that many, many recruitment business fail to see. First have consistently produced good quality candidates who, are informed prior to submission of our roles, salaries and locations.
I would recommend them as a high quality technical recruitment business, they have recently helped me in filling a number of roles within our Nuclear team that other recruitment agencies have failed in.

Steve Dutson
North West Europe Strategic Resourcing Manager, Bureau Veritas
I have had the pleasure of working with First Recruitment Group over recent years and we have formed a great working relationship. Their understanding or our exacting requirements is outstanding.
The First team are highly experienced and knowledgeable across the recruitment spectrum and operate in the manner you would expect of a professional outfit of their stature. Their attention to detail and approach is faultless and their commitment and drive has helped our business with unique, complex and difficult recruitment requirements.
Sarah, our Account Manager, is an incisive thinker as well as hardworking, diligent and reliable and has an extremely helpful and flexible approach to her work. This reflects in her team and with their ability to communicate at all levels in an honest and trusted consultative manner and gives us great faith in their ability to identify candidates who can help us to drive forward and achieve our business goals.
I have no hesitation in recommending First as a recruitment partner and feel they would be worthy of selection for any engineering or manufacturing business looking for an intelligent and innovate solution.

Alex Taylor
Head of Recruitment & Talent Attraction - Nuvia
"There is nothing negative about the service that we've received from First. Without fail they have produced positive feedback. The fact that they have placed a diverse range of skills from PA's to Engineers, just goes to show that they have the core skills, intelligence, and initiative that make them great recruiters, and preferred partners."
​​Alexander Mann Solutions
"First Group are one of the key suppliers to Cobham/AMS RPO solution. The team are quick to respond, friendly and professional, and as such have made a massive difference to the account. The team have supported and filled a variety of roles. Without hestitation I would recommend First."
"I have found First Recruitment to be very efficient and professional in their approach to recruitment. They were able to gain an in depth understanding of the needs of our business and source high quality candidates. I would highly recommend their services to anyone with a recruitment need."
Mike Pocock
Health Safety and Environment Manager, AAK
Help us with our survey
Do you feel the jobs market has picked up?