Quick Job Application
In a rush? Simply drop off your CV by clicking on the button to your right, and we'll get in contact if we have a suitable vacancy.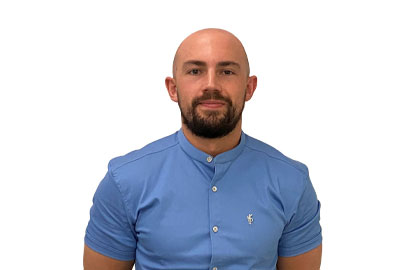 Christopher Bent
Aerospace and Defence
Chemicals
Commercial
Energy
High Technology Manufacturing
Infrastructure
Technology
My story
When did you join First?
I joined First Recruitment Group on Monday 5th February 2018.
What experience do you have?
Prior to joining First I worked as a Graduate Operations Consultant for a driving recruitment agency and I've also spent 8 years working as a Door Supervisor.
What are your key responsibilities?

I currently work as a Recruitment Consultant focusing on permanent roles. My main responsibilities include the following:
Identifying and approaching suitable candidates who may already be in work; Using candidate databases to match the right person to the client's vacancy; Receiving and reviewing applications; Creating a shortlist of candidates for the client; Briefing the candidate about the responsibilities, salary and benefits of the job in question; Preparing CVs and correspondence to forward to clients regarding of suitable applicants; Organising interviews for candidates as requested by the client; Informing candidates about the results of their interviews; Negotiating pay and salary rates and finalising arrangements between client and candidates; Working towards and exceeding targets that relate to the number of candidates placed, a value to be billed to clients or business leads generated.
What did you want to be when you grew up?
Batman.
3 things you love?
Call of Duty, the Gym and Real Madrid.
"Their knowledge of the industry, our organisation and candidates is one of the leaders in the market. They have always been able to supply us with the right calibre of engineering candidate no matter what the discipline or regional location is.
"First Recruitment Group's service delivery has always been to a high standard and the customer service provided by the team has ensured that First Recruitment Group will remain a preferred supplier of engineering personnel to WorleyParsons on our future engineering projects."
"In my dealings with First I have found them to be responsive, knowledgeable, quality-focused and engaging in their approach. I would have no hesitation in recommending the services of First Recruitment Group to any prospective customers."

Global Engineering Consultancy
Help us with our survey
Do you feel the jobs market has picked up?