Apply now!
In a rush? Simply drop off your CV by clicking on the button to your right, and we'll get in contact if we have a suitable vacancy.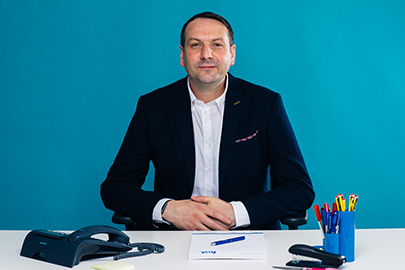 Ken Meaney
Aerospace and Defence
Chemicals
Commercial
Energy
Infrastructure
Manufacturing
Technology
Ken joined First Recruitment Group as Operations Director in 2015, following 12 years senior recruitment experience.
Ken is a strategic thinker who focuses on the end goal. By implementing change he is able to deliver results for the business units he over sees. His role at First Recruitment is to develop all operations to ensure they continue to grow and expand on a global scale.
He is a seasoned recruitment professional who has extensive experience of building Client relationships, through networking internationally, with the aim of bring businesses together for mutual benefit.
His experience is predominately in the Oil & Gas, Power, Chemical and Nuclear industries, working to deliver results for some of the world's largest organisations.
"For many years I placed my contract to Fircroft although they never placed me as I found the work and gave them the business. Since Joining Brunel and the staff I have dealt with have been very professional and I can only put it down to the manager leading by example and has taken his vast experience in the industry with him to Brunel. Therefore I will endorse the experience of this individual and his staff and wish him continued success in this very demanding industry."

Construction Manager at Tullow Oil
"First of all I'm Egyptian so you know that I will not say anything I do not feel :). Really It's my good luck to know Ken Meany through my last project; He is the one you can depend on for anything at anytime. Although he changed the position but we still contact each other giving me professional ideas and support at any time I asked. I wish to him the best because he is the one from a few persons that deserve the best."

DCS LEAD ENGINEER at Alstom Power Fujairah
"Ken, hired me when he worked at Wilde recruitment and was very knowledgeable about the project giving me answers to any and every question i had without hesitation."

Commissioning Engineer at Alstom Power Bulgaria
"Ken is a very effective Global recruiting analyst, is a great leader in the field of Power Generation, has a wide network of contacts representing top professional and very prestigious firms Of Power Generation."

Project Commissioning & Operations Specialist at Alstom Power Brazil
"I find Ken to be one of the most helpful and professional recruitment agents I have ever dealt with demonstrating an deep understanding of the industry. As well as his skills in managing my career transition, he turned out to be a thoroughly nice chap!"

Mechanical Engineering Dept Manager at Parson Brinkerhoff
"As with many people in the Power Generation Industry I have worked with and for a broad spectrum of recruiters and head-hunters. The manner in which the individual is handled ranges from excellent to deplorable. I have found Ken's approach refreshingly straight and honest and as such I place him and Wild Recruitment in the bracket of excellent. Ken's technical back ground gives him the ability to relate to issues on the ground, this is supported by his ability to "listen to what you say". If a question or query arises it is addressed immediately and full support is given to achieve closure. I would recommend Ken to any contractor looking for an agent to work through. Ken's a good man and I would work through him again with hesitation."

Commissioning Manager at Alstom Power Dubai
"Ken is absolutely professional, great agency."

Commissioning Manager at Alstom Power Italia
"I found Ken to be very thorough in his work and attentive to every detail, keeping me informed at every step of the process. Ken even made sure things were on track while on holiday showing his commitment to his work. I am happy to recommend Ken to anyone who is looking to progress their career."

Sales Director at Doosan Babcock
"Ken seems very quick-off-the-mark in tracking "best fit" or "good fit" applicants/candidates. Ken manages contractual agreements quickly and accurately. He puts in a bit of extra effort to satisfy customers and candidates alike, with a win-win."

Consultant Commissioning Power at Alstom Power France
"Their knowledge of the industry, our organisation and their candidates is one of the leaders in the market and they have always been able to supply us with the right calibre of engineering candidates no matter what the discipline or regional location is.
First Recruitment Group's service delivery has always been to a high standard and the customer service provided by Anthony Fallows and his team has ensured that First Recruitment Group will remain a preferred supplier of engineering personnel to WorleyParsons on our future engineering projects."
James Allen
HR Manager, WorleyParsons
"In my dealings with First I have found them to be responsive, knowledgeable, quality-focused and engaging in their approach. I would have no hesitation in recommending the services of First Recruitment Group to any prospective customers."

Grahame Rose
Engineering Manager, Jacobs Engineering
Help us with our survey
Do you feel the jobs market has picked up?