Quick Job Application
In a rush? Simply drop off your CV by clicking on the button to your right, and we'll get in contact if we have a suitable vacancy.
Kenya Office
First Recruitment Group (East Africa) Limited, our office in Kenya, was founded to support the Oil & Gas industries in East Africa.
Managing Director, Esther Evans, from her base in Kenya, has over 20 years of experience in the industry either directly employed by Oil & Gas companies or in a role supporting them.
The current Oil & Gas industry in Kenya
Oil discoveries in Kenya and Uganda, and Gas discoveries in Mtwara Tanzania are causing a global stir in exploration activities. We expect to see a lot of developments in the region in some years to come. This region will be a centre of attraction in the areas of Oil and Gas.
There is also work potential in Pipeline Engineering and Construction – helping to monetise the discoveries.
Our services
The company, in East Africa, specialises in the search, selection and supply of engineering, technical, IT and corporate personnel to clients throughout Kenya.
Our office in Kenya is strongly committed to introducing local skilled workers into the Oil & Gas sector. We are constantly updating our database with the details of Oil & Gas workers.
We have been supplying recruitment services in Africa from our Ghana Office for many years. We have found it helps clients to have direct contact with a specialised recruitment consultancy based in their own country, and because of this we opened up in Kenya.
Our experience
In 2013-2014, one of our clients, Tullow Oil, was seeking to recruit even more professionals into their company - and came to us for assistance. We opened the Kenya office – to specifically support Tullow Oil to recruit the best candidates for their roles.
As a result, we have become an established recruitment consultancy in the Oil and Gas Industry in Kenya and we are able to utilise this experience by helping other clients with their recruitment requirements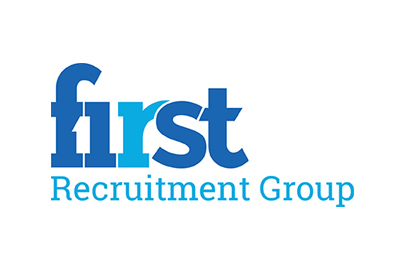 First Recruitment Group (East Africa) Limited
Recruitment Agency
Address :
Suite 2 (S2) , 6th Floor Wing C, West End Towers, Waiyaki Way
,
Nairobi
-
Kenya
.
Email :
kenya@firstrg.com
For information on how our Kenya office could help you with an international recruitment solution call +254 721 548542 or email kenya@firstrg.com
"Their knowledge of the industry, our organisation and candidates is one of the leaders in the market. They have always been able to supply us with the right calibre of engineering candidate no matter what the discipline or regional location is.
"First Recruitment Group's service delivery has always been to a high standard and the customer service provided by the team has ensured that First Recruitment Group will remain a preferred supplier of engineering personnel to WorleyParsons on our future engineering projects."
"In my dealings with First I have found them to be responsive, knowledgeable, quality-focused and engaging in their approach. I would have no hesitation in recommending the services of First Recruitment Group to any prospective customers."

Global Engineering Consultancy
Help us with our survey
Do you feel the jobs market has picked up?