Apply now!
In a rush? Simply drop off your CV by clicking on the button to your right, and we'll get in contact if we have a suitable vacancy.
Who We Are
First Recruitment Group is a global recruitment agency specialising in the Energy, Infrastructure, Chemicals, Manufacturing, Aerospace & Defence, Technology and Commercial sectors.
Our specialist consultants help clients to recruit the right people into temporary, contract and permanent roles.

Why First Recruitment?
Clients value us for:
"The ability to understand my business"
"Sourcing high quality candidates"
"Hugely knowledgeable, hugely supportive and a real desire to listen to, and understand, our needs."
They "have no hesitation in recommending" us.
The way we look after our clients has resulted in long standing partnerships lasting 10 years, 15 years and more. Clients regard us as "value add partners" - and stay with us.
How We Help You
Clients and candidates prefer a straight-talking approach, and that is exactly how we like to work with you. Our long-term, partnerships are successful thanks to excellent communication, quality accreditations and working to continuously improving standards. Client testimonials bear this out – please take a look.
If you are looking for talented and qualified professionals, we are able to help.
To talk to us about your recruitment needs, please email recruit@firstrg.comor call us on +44 (0)1925 907000.

"Their knowledge of the industry, our organisation and their candidates is one of the leaders in the market and they have always been able to supply us with the right calibre of engineering candidates no matter what the discipline or regional location is.
First Recruitment Group's service delivery has always been to a high standard and the customer service provided by the team has ensured that First Recruitment Group will remain a preferred supplier of engineering personnel to WorleyParsons on our future engineering projects."
"In my dealings with First I have found them to be responsive, knowledgeable, quality-focused and engaging in their approach. I would have no hesitation in recommending the services of First Recruitment Group to any prospective customers."

Global Engineering Consultancy

"We have a good working relationship with First Recruitment and they always put every effort in to filling our positions whether it's on a permanent or contract basis. First have an honest and open approach to recruitment and their clients which is refreshing. First offer an excellent payroll service which compliments their overall delivery service to MWH Treatment."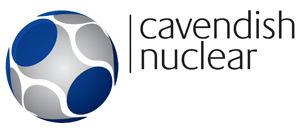 "As the biggest services supplier to the nuclear industry our demand for personnel is significant, when I have an urgent requirement I know I can rely on First Recruitment to rise to the challenge.
"As a preferred supplier for temporary labour and a fundamental part of our permanent recruitment process we get the right people at the right time. Whether its highly technical/specialist resources or back office support personnel the approach is to the same high standard"
Cavendish Nuclear Limited

"First Recruitment are on the 1st Tier of Sweett Europe's preferred supplier list. We have found First recruitment to be hugely supportive and value adding partners to Sweett, helping us source a wide range of roles. The consultants at First are hugely knowledgeable and have a real desire to listen to, and understand, our needs. They have shown an unrivalled desire to work on hard to fill roles using innovative methods to ensure they always supply us with CVs.
"I have been hugely impressed by their willingness to support us, even when we have simply been after guidance which would not attract them a fee. I would be more than happy to recommend First Recruitment Group to any prospective organisation, and to discuss in more detail their capabilities."
"We've worked with First Recruitment for over 12 years and have built up a great relationship with their team. They've helped us in sourcing contractors for our chemical division, maintaining consistently high standards in delivery, and we hope to continue building on this relationship in the future. I have no hesitation in recommending First to others."
"We have used First Recruitment to support the recruitment of several key roles within our business. The quality of the candidates put forward were extremely high which helped enormously in our ability to fill all roles, also the candidates have all been a success since joining our business. They were prompt, knowledgeable and very professional and made the recruitment process for us extremely simple. The service we have received has been first class and I would highly recommend the services of First Recruitment to any Company looking to fill a vacancy."
"I have worked with First Recruitment frequently over the last couple of years. Their ability to understand our business and support me in terms of recruitment has been excellent. Candidates are screened initially to meet our requirements and taken through the process in a professional way. I would have no hesitation in recommending First Recruitment to any employer who needs that little extra support in their recruitment process."
Bokomo Foods (UK) Limited
"I have found First Recruitment to be very efficient and professional in their approach to recruitment. They were able to gain an in depth understanding of the needs of our business and source high quality candidates. I would highly recommend their services to anyone with a recruitment need."
"First Group are one of the key suppliers to Cobham. The team are quick to respond, friendly and professional, and as such have made a massive difference to the account. The team have supported and filled a variety of roles. Without hestitation I would recommend First."
Help us with our survey
Do you feel the jobs market has picked up?