Apply now!
In a rush? Simply drop off your CV by clicking on the button to your right, and we'll get in contact if we have a suitable vacancy.
Power and Energy Jobs
If you are a job seeker on the journey to your next Power and Energy job then you can be reassured that you have come to the right place.
We are a global recruitment business specialising in the Power and Energy sector, working to match energy companies with the right candidates. Specifically our clients work across solar power, wind power, biomass, energy from waste and hydro-power.
If you are a skilled technical engineer then we want to hear from you. We work with temporary and permanent candidates across the UK and wider international market.
Be proactive and drop off your CV today
Even if you can't find the right role today, that doesn't mean that the right one isn't just around the corner.
Register on our website, upload your CV and sign up to our job alerts and we will get to work on finding you that new role.
You can also search our Power roles below or use the search tool above to narrow your search by discipline and location Happy job hunting!
Work with the best clients
World class companies come to us for interim and permanent roles in the main disciplines of construction, mechanical and electrical, design engineering, project management and commissioning.
Power industry growth
Our knowledge and experience in the Power and Energy Sector tells us that job opportunities in this industry will continue to grow as the world looks at cleaner, greener and more efficient power solutions.
To discuss your Power and Energy job needs or our service call us on +44 (0) 1925 907000 or email recruit@firstrg.com.

"Their knowledge of the industry, our organisation and their candidates is one of the leaders in the market and they have always been able to supply us with the right calibre of engineering candidates no matter what the discipline or regional location is.
First Recruitment Group's service delivery has always been to a high standard and the customer service provided by the team has ensured that First Recruitment Group will remain a preferred supplier of engineering personnel to WorleyParsons on our future engineering projects."
"In my dealings with First I have found them to be responsive, knowledgeable, quality-focused and engaging in their approach. I would have no hesitation in recommending the services of First Recruitment Group to any prospective customers."

Global Engineering Consultancy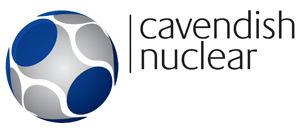 "As the biggest services supplier to the nuclear industry our demand for personnel is significant, when I have an urgent requirement I know I can rely on First Recruitment to rise to the challenge.
"As a preferred supplier for temporary labour and a fundamental part of our permanent recruitment process we get the right people at the right time. Whether its highly technical/specialist resources or back office support personnel the approach is to the same high standard"
Cavendish Nuclear Limited

"It's great to work with a recruitment agency we trust. The team at First Recruitment Group are friendly and straight talking and they continue to provide an excellent service. We're proud to still be working with them after 20 years."
Simon Carves Engineering Ltd

"First Recruitment are on the 1st Tier of Sweett Europe's preferred supplier list. We have found First recruitment to be hugely supportive and value adding partners to Sweett, helping us source a wide range of roles. The consultants at First are hugely knowledgeable and have a real desire to listen to, and understand, our needs. They have shown an unrivalled desire to work on hard to fill roles using innovative methods to ensure they always supply us with CVs.
"I have been hugely impressed by their willingness to support us, even when we have simply been after guidance which would not attract them a fee. I would be more than happy to recommend First Recruitment Group to any prospective organisation, and to discuss in more detail their capabilities."

"I have had the pleasure of working with First Recruitment Group over recent years and we have formed a great working relationship. Their understanding or our exacting requirements is outstanding.
"The First team are highly experienced and knowledgeable across the recruitment spectrum and operate in the manner you would expect of a professional outfit of their stature. Their attention to detail and approach is faultless and their commitment and drive has helped our business with unique, complex and difficult recruitment requirements.
"Sarah, our Account Manager, is an incisive thinker as well as hardworking, diligent and reliable and has an extremely helpful and flexible approach to her work. This reflects in her team and with their ability to communicate at all levels in an honest and trusted consultative manner and gives us great faith in their ability to identify candidates who can help us to drive forward and achieve our business goals.
"I have no hesitation in recommending First as a recruitment partner and feel they would be worthy of selection for any engineering or manufacturing business looking for an intelligent and innovate solution."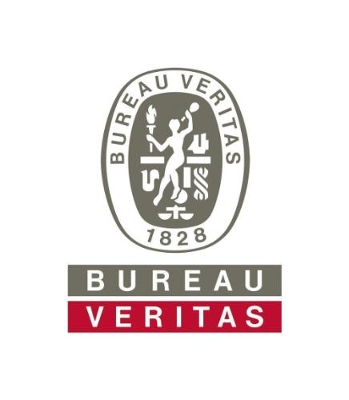 "I have found First to be an efficient, competent recruitment agency who understand that listening is more important than speaking, a trait that many, many recruitment business fail to see. First have consistently produced good quality candidates who, are informed prior to submission of our roles, salaries and locations.
"I would recommend them as a high quality technical recruitment business, they have recently helped me in filling a number of roles within our Nuclear team that other recruitment agencies have failed in."

Help us with our survey
Do you feel the jobs market has picked up?