Apply now!
In a rush? Simply drop off your CV by clicking on the button to your right, and we'll get in contact if we have a suitable vacancy.
Commercial and Corporate Jobs
Our Commercial recruitment team has expanded quickly over the last decade to help candidates into office roles in HR, Marketing, Sales & Business Development, Finance and Admin.
Our dedicated division work across all our sectors below, providing an affordable and efficient service.
As well as working to fill support roles in these sectors, they also help candidates find roles in the banking, financial and professional industries.
We work efficiently without compromising on the quality of service. If you are a talented candidate working in one of these roles then we want to hear from you.
Let us know you are actively looking for a job
If you want to be more proactive in your job search then you can register on our website, upload your CV and sign up to our job alerts. We will then send you the latest jobs matching your preferences as soon as they are released.
If you work in a office role and are looking for your next corporate job then simply scroll our jobs below, or use the search tool above to narrow by location and job title.

We supply candidates for temporary, contract and permanent roles in key commercial disciplines, working within and alongside the key sector divisions listed above.
Our key corporate disciplines
We fill roles in the main disciplines of:
Click on the links above to find out how more about these roles and what the career progression is like.
If you have any questions about our corporate job vacancies please call +44 (0) 1925 907000 or email
recruit@firstrg.com

"Their knowledge of the industry, our organisation and their candidates is one of the leaders in the market and they have always been able to supply us with the right calibre of engineering candidates no matter what the discipline or regional location is.
First Recruitment Group's service delivery has always been to a high standard and the customer service provided by the team has ensured that First Recruitment Group will remain a preferred supplier of engineering personnel to WorleyParsons on our future engineering projects."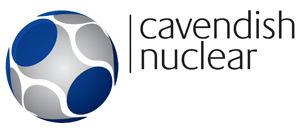 "As the biggest services supplier to the nuclear industry our demand for personnel is significant, when I have an urgent requirement I know I can rely on First Recruitment to rise to the challenge.
"As a preferred supplier for temporary labour and a fundamental part of our permanent recruitment process we get the right people at the right time. Whether its highly technical/specialist resources or back office support personnel the approach is to the same high standard"
Cavendish Nuclear Limited
"First Group are one of the key suppliers to Cobham. The team are quick to respond, friendly and professional, and as such have made a massive difference to the account. The team have supported and filled a variety of roles. Without hestitation I would recommend First."
"There is nothing negative about the service that we've received from First. Without fail they have produced positive feedback. The fact that they have placed a diverse range of skills from PA's to Engineers, just goes to show that they have the core skills, intelligence, and initiative that make them great recruiters, and preferred partners."
Help us with our survey
Do you feel the jobs market has picked up?