Ghana Recruitment Agency
A 174% increase in employment in the past 5 years has led to an overwhelming demand for both talent and vacancies within the Ghanaian Oil & Gas industry.
Our Ghanaian team operate as First Technical (Ghana) Limited, using a wealth of knowledge and expertise from their locally based team to help meet our clients demands.
Our growth and development in Africa has given us a fantastic insight into the Oil & Gas market in Ghana and beyond, developing strong relationships with companies like Tullow, ENI, Kosmos Energy and Technip along the way. First are now able to build upon the relationships that have formed in Ghana since they first opened in 2013.

Local Staff Bring Local Knowledge
Located in Ghana's capital city of Accra, our in-country team is headed by Martin Aye-Addo (pictured right, above) who has over 10 years' experience in recruitment across Ghana, including Accra and Sakumono. Martin is supported by a team of Ghanaian staff, who provide important knowledge of the Oil & Gas within the country, and allow us to adhere to legalities such as the Local Content Act, which seeks to give first consideration to Ghana Oil & Gas companies – something that the Petroleum Commission are making sure is strictly adhered to. We are also hold a valid and up to date Petroleum Commission Permit. This depth of knowledge that local experts provide gives an unrivalled advantage, when it comes to Oil & Gas recruitment.

Why Ghana?
We are excited by the huge potential for growth in Ghana. The Oil & Gas industry in Ghana is only 10 years old, yet it is making huge waves in education and job opportunities, and we feel First are best placed to help with this growth. Our services include the recruitment of local Ghanaians, as well as expat contractors, depending on our client's requirements.
Major projects in Ghana's offshore Jubilee field continue to provide fantastic opportunities for companies like Subsea 7 and Tullow, with whom First already have strong relationships.
International Oil & Gas Recruitment
First Recruitment Group's base in Ghana is one of several international offices, each providing their own insights into the
Oil & Gas Industry
. After working with us, our clients tell us they have experienced:
A faster hiring process
Increased quality of candidate pool
Management of onboarding and offboarding, where required
Improved engagement with the candidate pool
Reduced overall costs
In-country compliance
It is the global reach of First Recruitment Group that allows us to provide the best solution for our clients, applying our experiences to continuously develop workforce solutions that work for all stakeholders.
Candidate Testimonial
I have had a good relationship with First Recruitment Group. My first contact was with your branch in the UK who helped me secure my current job in Ghana. The Ghanaian branch have also been excellent, regularly checking to see if I was happy and if there was anything you could do to help; I think that this is impressive. On the whole I have been very satisfied with your agency and I will happily recommend it to all my colleagues.

Candidate based in Ghana
Why work with First Recruitment Group?
We understand the often long and difficult process of finding the right person for the job, and our team love the challenge. As we covered in our article
6 Benefits of Hiring through an Agency
, we work to save you time, risk and resources.
Working with First Recruitment Group, you can expect:
A dedicated, experience Account Manager, who listens, understand and communicates effectively.
An extensive talent pool, reaching thousands of candidates across Ghana and beyond.
A flexible team that can be scaled up or down depending on your needs
Payroll and tax administration services in-country
Targeted talent attraction strategies, tailored to the requirement
A compliant pre-screening process, ensuring insurance, qualifications and clearances are all checked, validated and recorded.
On-boarding and mobilization including visas, work permits, finding accommodation, medical arrangements, substance testing, inoculations, medical insurances etc…
When asked about our position in the Ghana Oil & Gas market, First Recruitment Group Sales Director, Lewis Trow (pictured left, above), said, "We have seen a large increase in job opportunities from our Oil & Gas clients since we have been working in Ghana. This is due to developing new relationships with clients' in-country, whilst delivering excellent results through our international Oil & Gas recruitment division". First Recruitment Group is working hard to not only increase our presence there, but develop our relationships with key clients like Tullow, ENI and Deep Ocean, we are ready to serve a growing Oil & Gas industry.

Contact our team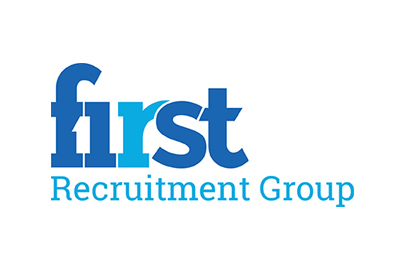 First Technical (Ghana) Ltd
Recruitment Agency
Address :
F676/1, Angola Road, Kuku Hill Accra, P.O Box OS 0854
,
Ghana
.
Tel :
+44 (0) 1925 907000
Email :
ghana@firstrg.com
To discuss how First Recruitment Group can help with your Oil & Gas recruitment needs in Ghana and beyond, email us now at
ghana@firstrg.com
, or call us on +44 (0)1925 907000.
"We have required a number of Quality Assurance/Quality Control candidates within the Nuclear Industry. Since early 2016 First Recruitment Group have provided a number of QA/QC professionals in locations across the UK.
"We have been very pleased with both the quality of supply and the customer service demonstrated and will continue to use their professional services in the future."
"I have worked with First Recruitment Group as my partner of choice across a number of large and challenging Oil & Gas projects internationally over recent years.
"First are a high performing business who are built on credibility, honesty, expertise.
"As we push the frontiers of projects and move in to more and more challenging and locations, First will continue to be my partner of choice to help us deliver our projects with confidence."
"I have had the pleasure of working with First Recruitment Group over recent years and we have formed a great working relationship. Their understanding of our exacting requirements is outstanding.
"The First team are highly experienced and knowledgeable across the recruitment spectrum and operate in the manner you would expect of a professional outfit of their stature. Their attention to detail and approach is faultless and their commitment and drive has helped our business with unique, complex and difficult recruitment requirements.
"Sarah, our Account Manager, is an incisive thinker as well as hardworking, diligent and reliable and has an extremely helpful and flexible approach to her work. This reflects in her team and with their ability to communicate at all levels in an honest and trusted consultative manner and gives us great faith in their ability to identify candidates who can help us to drive forward and achieve our business goals.
"I have no hesitation in recommending First as a recruitment partner and feel they would be worthy of selection for any engineering or manufacturing business looking for an intelligent and innovative solution."

"There is nothing negative about the service that we've received from First. Without fail they have produced positive feedback. The fact that they have placed a diverse range of skills from PA's to Engineers, just goes to show that they have the core skills, intelligence, and initiative that make them great recruiters, and preferred partners."
"It's great to work with a recruitment agency we trust. The team at First Recruitment Group are friendly and straight talking and they continue to provide an excellent service. We're proud to still be working with them after 20 years."
Simon Carves Engineering Ltd
Help us with our survey
Do you feel the jobs market has picked up?