Quick Job Application
In a rush? Simply drop off your CV by clicking on the button to your right, and we'll get in contact if we have a suitable vacancy.
UK Head Office
Always committed to improving every aspect of our service, we have been placing high calibre professionals into the right roles since 1997 when we opened our Head Office in Birchwood, Warrington.
From our central location in the North West, we are best placed to serve the whole of the UK.
We help our clients to recruit the best people for roles in the Energy, Infrastructure, Manufacturing, Aerospace & Defence, Technology and Commercial Sectors. Thanks to our experience and expertise, we know these industries. We know what works and are able to respond to changing conditions in those markets.
We have an international network of recruitment consultants. From offices in Kenya, Ghana, Australia and Thailand we are able to work closely with clients and candidates in those countries, building our reputation for enhancing the quality of our service.
Our UK-based international recruitment team:
Places expatriates across the world
Supports our in-country offices, and
Supports strategic partners.
Contractors
To support our contracting candidates we have an in-house payroll and tax team who work to ensure they are paid accurately and on time, every time. They also ensure compliance and this helps our clients by reducing administration and improving cash flow.
Our head office has 65 staff members, 40 of those are recruiters and they work in specialist divisions to best serve clients in each industry.
Because we believe in making our clients, candidates and staff happy, our staff enjoy a great benefits scheme, in-house gym and games room, as well as subsidised meals in our in-house bistro. If you would like to know more about working at First Recruitment Group please click here.
Our recruitment consultants can help you with all of the following, tailoring to meet your requirements:
Search and select
Executive search
Headhunting
Talent mapping
International recruitment campaigns
UK payroll management – processing payments for workforces across the UK, preventing any problems arising.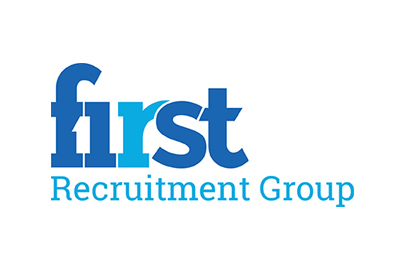 First Recruitment Group
Recruitment Agency
Address :
Parry House, Birchwood Boulevard
,
Warrington
,
WA3 7QU
England
.
Tel :
+44 (0) 1925 907000
Email :
recruit@firstrg.com
To find out how we can help you with a national or international recruitment solution, please contact us on +44 (0) 1925 907000 or email recruit@firstrg.com
"Their knowledge of the industry, our organisation and candidates is one of the leaders in the market. They have always been able to supply us with the right calibre of engineering candidate no matter what the discipline or regional location is.
"First Recruitment Group's service delivery has always been to a high standard and the customer service provided by the team has ensured that First Recruitment Group will remain a preferred supplier of engineering personnel to WorleyParsons on our future engineering projects."
"In my dealings with First I have found them to be responsive, knowledgeable, quality-focused and engaging in their approach. I would have no hesitation in recommending the services of First Recruitment Group to any prospective customers."

Global Engineering Consultancy
Help us with our survey
Do you feel the jobs market has picked up?