Quick Job Application
In a rush? Simply drop off your CV by clicking on the button to your right, and we'll get in contact if we have a suitable vacancy.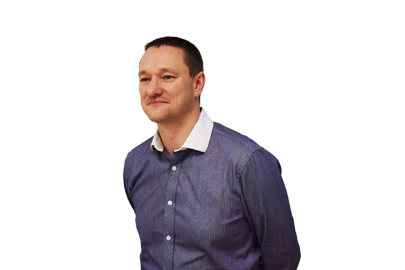 Anthony Fallows
My story
When did you join First?
2006.

What experience do you have?
I have a degree in Business and Recreation Management and before joining First I spent 10 years working in IT, initially on an IT helpdesk and then in change and release management.
During my time at First I've enjoyed recruiting across the mechanical and process disciplines and account management. I now work in client development.

What are your key responsibilities?
I currently work with clients across the Chemical, Pharmaceutical and Nuclear industry.
My role includes 3 distinct responsibilities:
1) Developing our partnership and services with existing clients
2) Creating new business opportunities
3) Overseeing key client accounts
What did you want to be when you grew up?
I wanted to own a bar on a beach in some far-flung location not dissimilar to the one used in the film Cocktail.
3 things I love?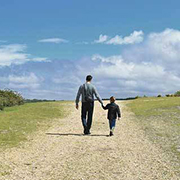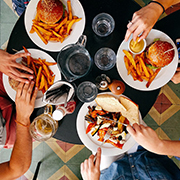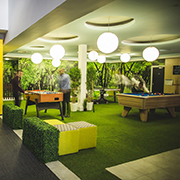 My son, eating out and beating anyone who is brave enough to play me at either pool or table tennis.
Tony is a persistent and determined character in identifying and matching the needs of both his clients and potential hires. Having established a relationship, he then maintains regular contact to ensure ongoing satisfaction.

Senior Engineer - Interfaces at Eni engineering e & p Ltd
Anthony has very open and honest approach to dealing with clients and candidates. He is a highly personable individual with a great sense of humour and excellent communication skills hence enabling him to quickly build new relationships and rapport with clients and candidates.

Project Engineer
"Their knowledge of the industry, our organisation and candidates is one of the leaders in the market. They have always been able to supply us with the right calibre of engineering candidate no matter what the discipline or regional location is.
"First Recruitment Group's service delivery has always been to a high standard and the customer service provided by the team has ensured that First Recruitment Group will remain a preferred supplier of engineering personnel to WorleyParsons on our future engineering projects."
"In my dealings with First I have found them to be responsive, knowledgeable, quality-focused and engaging in their approach. I would have no hesitation in recommending the services of First Recruitment Group to any prospective customers."

Global Engineering Consultancy
Help us with our survey
Do you feel the jobs market has picked up?