Today marks International Women's Day, an annual event that celebrates women's achievements worldwide, from the political to the social, while calling for gender equality.
At First Recruitment Group, we recognise that everyone can work towards creating a more gender-balanced world, starting with a focus on bringing gender diversity to often male-dominated industries.
First is proud to strive for gender-balance within our own workforce, evidenced by our team of 39 female and 35 male staff, who emphasise the importance of equality within their own working lives.
To celebrate the importance of women, we asked members of our team to talk about their personal heroines and the women who inspire them on a daily basis.
Here are some of their choices:
Hannah Richardson, Head of Marketing
"I ran the Great North Run last year and was delighted that Kathrine Switzer was opening the race.This woman is so inspiring. In 1967, she became the first woman to run the Boston Marathon, against the odds, as race officials chased her to stop her from participating. It was not until 1972 that women were allowed to run the Boston Marathon officially. She's now 71 and still running. I aspire to still be running when I'm that age."
Nick Catterall, Business Group Director
Nick has chosen his girlfriend Jessica as his personal heroine.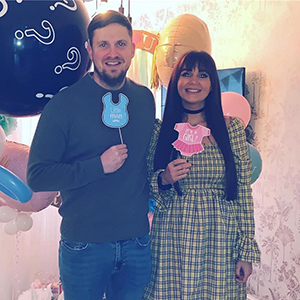 "In January 2017, Jessica and I embarked on our IVF journey. She has been on a physical and emotional rollercoaster, including over 230 injections, 700 tablets, 330 pessaries, 15 scans and 3 frozen transfers (attempts).
Jess has been resilient, committed, positive and a fighter. Baby C is due in May 2019."
Mark Wallace, Business Manager - Oil & Gas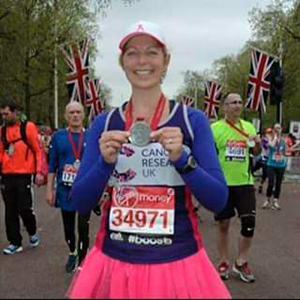 "I'm choosing my wife Nicky who was diagnosed with breast cancer 5 years ago.
She went through invasive surgery and chemotherapy, and proved that she's as tough as they come by when she ran the London Marathon the following year."
Natacha Rainford, Recruitment Consultant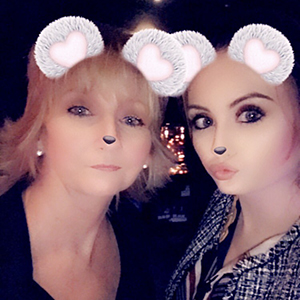 "My mother, Maria Rainford, is my inspiration.
If I can be half the woman and mother she is then I'll be over the moon. This woman has dedicated her whole life to loving and protecting her family through thick and through thin. She's been there through the good times and the bad and has brought me through to the other side when I felt like there was no hope.
She amazes me every day, her smile lights up the room, she's bubbly, kind and simply beautiful inside and out. I love you Mum!"
Kelly Sweeting, Operations Support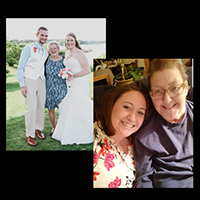 "I obviously choose my mother and my grandmother.
My mom is so strong, brave, inspirational, and a strong woman. She overcame a double lung transplant a year ago, and then within this year of healing has overcome her bowel rupturing and a transplant for her broken hip.
She has been so healthy her whole life, eating right, never smoking, and walking 2+ miles a day. To have battled a disease for 10 years before getting her transplant shows again how brave a woman she truly is.
Another inspiration is my grandmother, my Grammy. She just turned 99 this past November and this year she will be 100! She is the poker boss, the dancing queen, and the ultimate comedian. She has raised such an amazing family; 4 daughters, 10 grandchildren and will soon have her 11th great-grandchild. Grammy is who every woman in my family strives to be like."
Liz Bowling, Operations Support
Liz Bowling's choice is her late mother in law Bernie.
"She always made time for everyone, putting her family and friends first! She brought up 4 beautiful caring children who carry her generosity, love and happiness.
No matter what bad luck life threw at her, she would always still be smiling and never questioned 'why me?'. The most inspiring thing about Bernie was her strength."
Michael Sweeting, Delivery Coordinator
"Sandi Toksvig. Politician, writer, producer, comedian, actor, presenter, University Chancellor.
It's hard to find anyone who has accomplished more – and she has done it all in her second language.
Toksvig is someone who fights for equality without resorting to divisive tactics, which should be commended in this day and age."
Simon Woodhouse, Director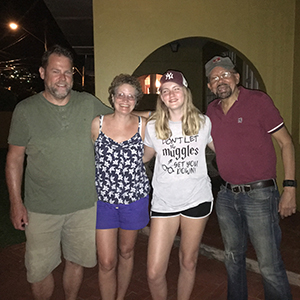 Our Director, Simon has chosen two women that inspire him. First is his wife, Liz:
'for putting up with me and all that entails – no reward is too big!'
His second choice is another important Liz, her majesty the Queen:
"She has been a support and guide not only to the Royal Family during a significant period of change but also to numerous Prime Ministers and to our nation. The Queen is a remarkable woman, who I feel will only be fully appreciated once she is gone."
We would like to thank our team for sharing their stories of women who inspire them.