Apply now!
In a rush? Simply drop off your CV by clicking on the button to your right, and we'll get in contact if we have a suitable vacancy.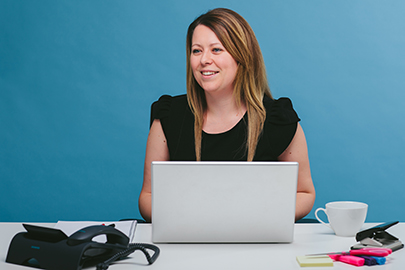 Laura Bagguley
Senior Recruitment Consultant
During Laura's 8 year career with First Recruitment she has recruited within several sectors including Oil & Gas, Nuclear, Construction, Infrastructure, Rail and Water. Laura has progressed from a Trainee Recruitment Consultant through to the position of Senior Recruitment Consultant.
Currently taking a focus within the Water sector recruiting on the back end of AMP 5 and having a focus on the new AMP 6.
Laura's role currently involves sourcing suitable candidates for our clients within the Water sector providing recruitment solutions whilst adhering to strict KPI's and targets. She is also responsible for Account Management which involves assisting with market knowledge and trends and providing a one point of contact for tailored feedback and account management. She is currently supporting clients such as MWH Global, MWH Treatment, Interserve, KMI, GCA and Balfour Beatty.
"Having worked as a contractor in the Oil and Gas sector for many years, you tend to spend a significant amount of time talking to recruitment consultants. More often than not, this is via very brief conversations, which are often not followed up. With this in mind, it's only fair to commend Laura Bagguley following on from my recent experience. Laura was the consultant in charge of finding applicants for a Planning Manager role, of which she contacted me about. Being very interested in the role, I responded with my CV and covering letter. Laura made a point of being regularly in touch with me, in some cases several times a day in the time between application, interview and eventually securing the position. As with most things of this nature, communication is key and Laura was always up to date with the status of the application, and made sure I was well informed of any progress. Following on from this, I will shortly be making certain to use Laura's skills once more when we look to recruit for further positions. Having experienced Laura's commitment from 'the other side of the fence' I wouldn't hesitate to put future recruitment requirements in her hands."

Planning Manager at Centrica Storage, Hedon

"My experience of working with Laura was exceptional. From initial contact until she successfully placed me in a role. She was excellent at applying my skill set and personality attributes to the right role. She also followed up with calls to make sure I was settled in the role. I highly recommend Laura as a recruiter."

Contractor

"Their knowledge of the industry, our organisation and their candidates is one of the leaders in the market and they have always been able to supply us with the right calibre of engineering candidates no matter what the discipline or regional location is.
First Recruitment Group's service delivery has always been to a high standard and the customer service provided by Anthony Fallows and his team has ensured that First Recruitment Group will remain a preferred supplier of engineering personnel to WorleyParsons on our future engineering projects."
James Allen
HR Manager, WorleyParsons
"In my dealings with First I have found them to be responsive, knowledgeable, quality-focused and engaging in their approach. I would have no hesitation in recommending the services of First Recruitment Group to any prospective customers."

Grahame Rose
Engineering Manager, Jacobs Engineering
Help us with our survey
Do you feel the jobs market has picked up?